Experiences from trying this Recipe
Surprisingly, I did not make any banana bread while it was all the rage in 2020 when many countries starting going into lockdown from Covid19. It's never too late to join the party though and I decided to try out Bon Appetit's Banana Bread recipe. It's supposedly their best and I was very curious whether it could live up to that title.
If you are planning to bake your under ripe or just ripened bananas in an oven, please don't. Even though the right texture would be achieved, I find that the natural sweetness of the banana would not be brought out through this process. Your bread would smell amazing but lack the banana flavour.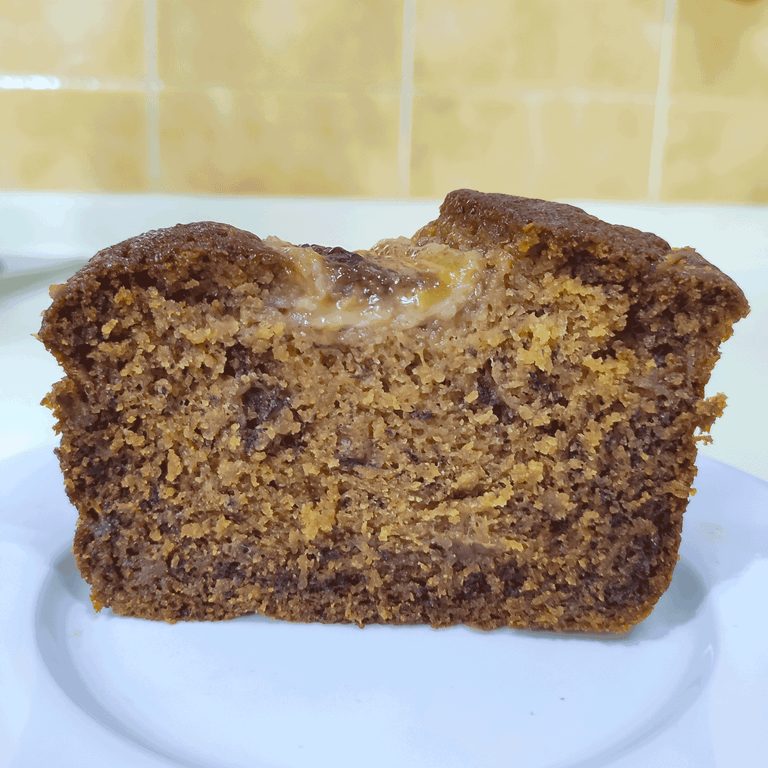 Thoughts about Bon Appetit's Banana Bread
Banana bread recipes usually use the quick bread method where the wet and dry ingredients are mixed in separate bowls before being combined together. It is almost a dump and stir type of recipe. 
Not this banana bread though. It uses the creaming method and you definitely have to mix it till light and fluffy. Otherwise, it may turn out to be a dense cake. 
You may use and equal amount of dark brown sugar in place of the white sugar and omit the molasses. The caramel notes that it brings to the banana bread really takes it to the next level and provides an unexpected flavour note to the banana bread.
Time to get more over ripe bananas to make this again…
As such, I would rate Bon Appetit's Banana Bread recipe as follows:
(1 being the poor, and 5 being the best)
If you like what you're reading so far, why not follow me through the links below:
Or if you're feeling generous today and would love to support my blog, why not donate. All proceeds would go towards maintaining the website and covering the costs of any ingredients used.
Bon Appetit's Banana Bread
My current favourite banana bread recipe!
Equipment
9" x 5" loaf pan

Parchment paper

Electric mixer
Ingredients
80

ml

milk

1/3 cup

1

tbsp

vinegar

60

ml

salted butter, room temperature

1/2 stick + extra for greasing

150

g

fine sugar

3/4 cup

2

tsp

molasses

2

eggs

4

large

ripe bananas

1 1/2 cups

180

g

plain flour

1 1/2 cups

1 1/4

tsp

baking soda
Instructions
Line the loaf pan with parchment paper and grease it well. In a small glass, add the vinegar to the milk and leave to sit for about 10 minutes.

Preheat the oven to 180°C.

In a large bowl, add the salted butter, white sugar and molasses. Cream the mixture until very light and fluffy, about 4 minutes using an electric mixer.

Add one egg at a time to the butter-sugar mixture mixing well on low speed after each addition to incorporate the egg.

On a low speed, add half of the plain flour and all of the baking soda to the mixture and mix for 15 seconds. Add all of the vinegar-milk mixture and mix for an additional 15 seconds. Finally add the remaining plain flour and mix until just combined. There should be no visible streaks of flour. Transfer batter to the prepared loaf pan.

If decorating the top of the banana bread, peel the skin off a banana and cut it lengthwise. Place it on the top of the batter in the prepared loaf pan. Gently press it into the batter.

Transfer the loaf pan to the oven and bake for about 60 minutes or until a cake tester inserted into the centre comes out clean. Let it cool in the loaf pan for about 10 minutes before attempting to unmould the bread. Leave it to cool completely until room temperature before slicing into it.
Notes
The bread is best enjoyed within the same day. You may also wrap it tightly and store it in the refrigerator for up to 3 days.
You may use 80ml (1/3 cup) of buttermilk in place of the milk and vinegar. 
You may use 150g (3/4 cups) of dark brown sugar in place of the white sugar and molasses.
The original recipe can be found here.