Experiences from trying this Recipe
I was always curious to try a vegan chocolate chip cookie recipe to understand if it was worth the hype. That was how I chanced upon Ovenly's recipe from Food52. It involved really simple base ingredients that would be easily found in any home kitchen that bakes once in a blue moon. In fact, only the sugars and chocolate chips needed to be veganised. There's no need for any other complicated ingredient substitutions required to make it plant-based.
Overall thoughts about Ovenly's Vegan Chocolate Chip Cookies
I like that the recipe is simple to execute. However, the long resting time is definitely a bummer! Hence, it would be best to make a large batch of cookie dough and portion it out before freezing. This way, you can satisfy any cookie craving the moment it strikes!
Or, you could try out this (non-vegan) chocolate chip cookie recipe that needs a shorter resting time.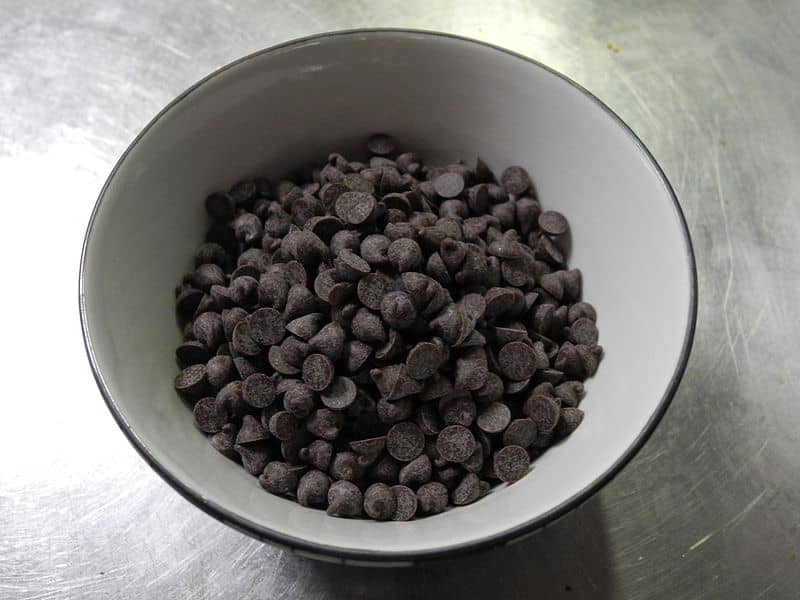 I found the cookies a tad too sweet for my liking. I would probably try cutting down on the amount of sugar used next time I make them. It is still a great fuss-free recipe!
As such, I would rate these Vegan Chocolate Chip recipe as follows:
(1 being the poor, and 5 being the best)
If you like what you're reading so far, why not follow me through the links below:
Or if you're feeling generous today and would love to support my blog, why not donate. All proceeds would go towards maintaining the website and covering the costs of any ingredients used.
Ovenly's Vegan Chocolate Chip Cookies
A simple chocolate chip cookie that can be easily veganised.
Ingredients
250

g

plain flour

2 cups

1

tsp

baking powder

3/4

tsp

baking soda

1/4

tsp

fine salt

210

g

chocolate chips

1 1/4 cups

55

g

fine sugar

1/4 cup

100

g

brown sugar

1/2 cup

120

ml

vegetable oil

1/2 cup

60

g

water

1/4 cup
Instructions
In a large bowl, whisk the plain flour, baking powder, baking soda, fine salt and chocolate chips until the chocolate chips are well coated in flour, about 1 minute.

In a separate bowl, whisk the fine sugar, brown sugar, vegetable oil and water until smooth and incorporated, about 2 minutes.

Add the sugar mixture into the flour mixture and mix with a wooden spoon until just combined. There should not be any dry spots of plain flour visible. Do not overmix.

Cover the dough in plastic wrap and chill in the refrigerator for between 12 to 24 hours.

When ready to bake, preheat the oven to 180°C and line a baking tray with baking paper. Portion the cookie dough into 80g balls and place them onto the baking tray about 5-cm apart from each other. Be sure to give the cookies enough space as they will spread as they bake.

Bake the cookies for 12 to 13 minutes or until edges are golden. Do not overbake.

Let the cookies cool completely before enjoying them.
Notes
The cookie can be veganised by using vegan variations of sugars and vegan chocolate. 
The original recipe can be found here.