Happy 55th birthday Singapore! I hope you had a fantastic National Day weekend over the past few days.
Today I mBakinga Christina Tosi's Peanut Butter Pudding Pops.
I wanted to try making a peanut butter ice cream like recipe since its quite an uncommon flavour to find in stores. Also, the hot weather lately makes cold desserts sound like a wonderful idea all the time.
Christina Tosi was a judge on MasterChef Season 6 and MasterChef Junior Season 4. She is the founder and owner of Milk Bar, a popular bakery which started out in New York City. Having looked at some of her recipes, she definitely uses some peculiar ingredients once in a while. However, she is a big proponent of tweaking each recipe to suit your tastes and does so by suggesting many ingredient substitutions in her recipes where possible. As such, when she shared a recipe that actually involved ingredients that were more commonly available here, I was extremely excited to try it!
Experiences from trying this Peanut Butter Pudding Pop Recipe
These Peanut Butter Pudding Pops were rather simple to prepare. All the ingredients can be placed into your food processor or blender at one go. You just have to whiz your blender to mix everything together. The blender would sort out any clumping that may happen when adding cornstarch to liquids.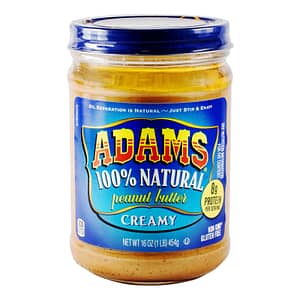 For this recipe I used a natural peanut butter. I skipped the toppings as I was more interested in tasting the base peanut butter pudding pop flavour.
After blending the ingredients together, it needs to be cooked over direct heat in order to bring the mixture to a boil. This would activate the cornstarch in the mixture and thicken it. The cooking time on the stove should not take too long and the entire preparation can be completed in an hour.
Christina shared a video on her IGTV showing the entire process of her preparing these pudding pops. It covers her suggestions on some possible ingredient substitutions and variations for this recipe.
Overall thoughts about Christina Tosi's Peanut Butter Pudding Pop
The peanut butter pudding pops did not taste too overpowering on the peanut butter, yet not too subtle to taste like you're eating plain ice. After freezing it for 4 hours as suggested, I tried it. The pudding pops had a nice creamy texture and was soft enough to be scooped. 
Freezing it longer left my mixture icy. However, that can be remedied by dipping the cold container 3/4 of the way into warm water for about 5 seconds before digging in.
As such, I would rate Christina Tosi's Peanut Butter Pudding Pop recipe as follows:
(1 being the poor, and 5 being the best)
Overall, this recipe is manageable for a novice cook. You just need to stir the mixture constantly while cooking it over the stove to ensure it does not burn while waiting for the cornstarch to thicken the mixture.
If you like what you're reading so far, why not follow me through the links below:
Or if you're feeling generous today and would love to support my blog, why not donate. All proceeds would go towards maintaining the website and covering the costs of any ingredients used.
Christina Tosi's Peanut Butter Pudding Pops
Makes about 500ml of pudding pops.
Equipment
Blender

Popsicle Mould or Freezer safe container
Ingredients
360

ml

milk

1 1/2 cups

1

tsp

vanilla

50

g

fine sugar

1/4 cup

1

egg

1

egg yolk

120

g

peanut butter

1/2 cup

30

g

cornstarch

2 tbsp

1/4

tsp

fine salt
Instructions
Place the milk, vanilla, fine sugar, egg, egg yolk, peanut butter, cornstarch and fine salt into a blender. Whiz them all together until smooth.

Transfer the mixture to a medium sized saucepan and whisk over medium heat until it comes to a boil.

Turn the heat to medium low and continue cooking for an additional minute, until thick.

Transfer the mixture back to the blender and whiz until extremely smooth.

Transfer the mixture to a container. If using a popsicle mould, insert the popsicle sticks into the mould. Freeze the container or mould for 4 hours or until completely solid. When about to dig in, fill a baking dish with warm water. Submerge the mould or container 3/4 of the way into the warm water for 5 seconds. Enjoy the peanut butter pudding pops.
Notes
I omitted the toppings during my attempt and hence did not include it here. You may refer to the original recipe at Christina Tosi's website here.